While strolling through the quaint grounds at Stagecoach Village you might pass right by a nationally recognized leader in customer and employee feedback. Their office blends into the lush natural surroundings of the Sonoran desert landscaped courtyards, but inside you will find a dynamic technology-driven boutique consulting firm that partners with some of the most well-known brands in America to improve their operations by listening to and acting on their customers' and employees' feedback and concerns.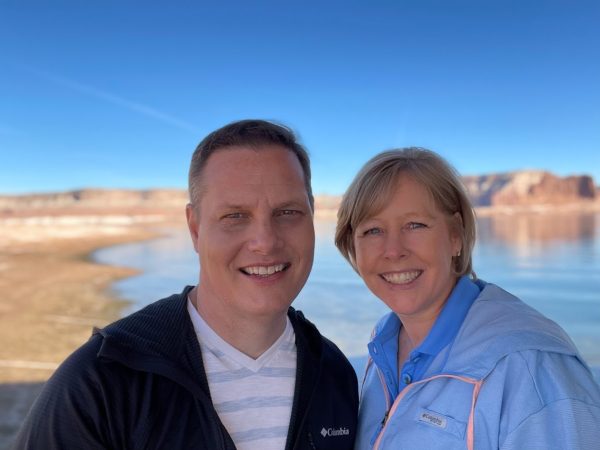 Owners, George and Michelle Taylor, founded Beyond Feedback over ten years ago to pursue their passion of giving recommendations to companies based on the insights collected from customers and employees. They named the company Beyond Feedback because they found in their own careers a gap where market research agencies collected feedback, but fell short in breaking the data down into practical and actionable steps for improvement. Today Beyond Feedback has 25 employees across the company that design surveys, conduct phone interviews, create online reporting dashboards, analyze data, and consult with top executives across a variety of companies in every industry in the U.S. They are recognized nationally for the last 3 years by HRO Today as one of the top 12 employee engagement firms in the U.S. and have an exclusive strategic partnership with the prestigious Malcolm Baldrige National Quality Award Foundation based out of Washington, D.C., in which Beyond Feedback has provided services to many organizations that have received this hard-earned Presidential recognition for quality.
Beyond Feedback works on a wide variety of projects. For example, for a well-known manufacturing firm, Beyond Feedback conducts exit interviews in 9 different languages for every employee that leaves the company  across its 400+ locations around the world. Beyond Feedback works with a municipality in Florida that surveys over 600,000 customers after their interaction with the motor vehicle department and guides that department to improvements they can make in that experience. Beyond Feedback conducts an annual employee survey for over 24,000 employees at a national healthcare firm and connects the dots between the engagement of employees and the experiences of their customers/patients. For a well-known luxury sports car manufacturer, Beyond Feedback conducts new hire surveys for all new employees across their North America divisions to find out what can be improved in recruiting, on-boarding, and acculturation of employees. While you may not know the name Beyond Feedback directly, you certainly have seen their work behind many well-known and highly respected brands.
We all know that engaged and loyal employees lead to delighted customers and delighted customers buy more and tell others about their experiences. Beyond Feedback partners with brands to make that simple vision a real part of everyday operations. Internally with their own staff and externally with their clients, they operate by the simple, powerful mantra of treating others the way you want to be treated yourself.  When you do this,  business results and personal enrichment are a natural outcome. Taking the first step to be brave enough to listen is the hardest one.