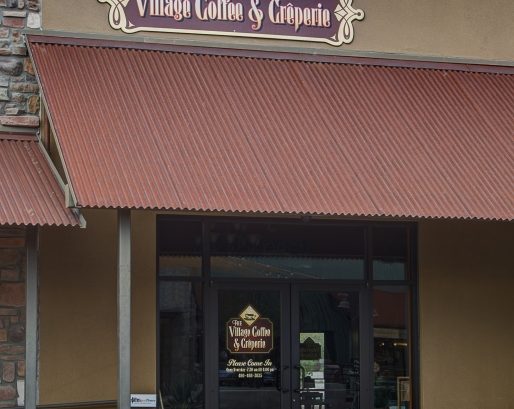 The Village Coffee & Crêperie locally owned by Marina Matatov, a very ambitious young entrepreneur that has made the shop feel like home. Born in Russia with a remarkable passion for cooking, she has taken her grandmother's famous crêpe recipes and made them available for all to come and enjoy.
"My wife and I both order a breakfast crepe with Havarti Cheese".  I like mine with a Latte in their super hot large cups!"
Steve and Amy Woods, Cave Creek.  June, 2017.
Website: thevillagecoffeeshop.com/
Phone: 480-488-3835
Address: 7100 E Cave Creek Road, Suite 138 Cave Creek, AZ 85331
Hours:
Open 7 Days A Week
Summer hours
Monday – Wednesday 9:00AM to 4:00PM
Thursday – Sunday 7:30AM- 4:00PM